Our idea of a simple memorial bench in memory of Lloyd Wentzel has grown into a beautiful addition to the landscaping in the form of a circle of granite rocks and garden area in front of the Maccabee Hall. A big Thank you goes to Board Member Paul Smith who worked with Lange's Rock Farm in constructing the site. The naming of the project is under discussion at present.
The site is not quite complete. We are in the process of having a carved granite insert created by Demone Monuments to honour Lloyd and Muriel Wentzel that will be placed on the upright triangle.
We unveiled and dedicated the memorial site on Sunday, June 10, 2012 at 2:00 PM.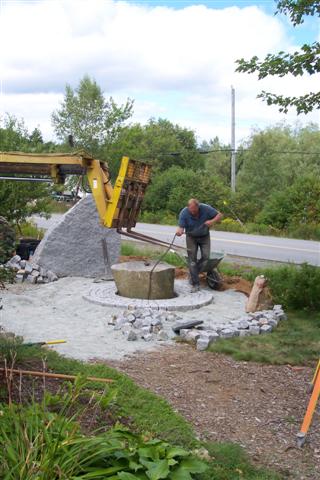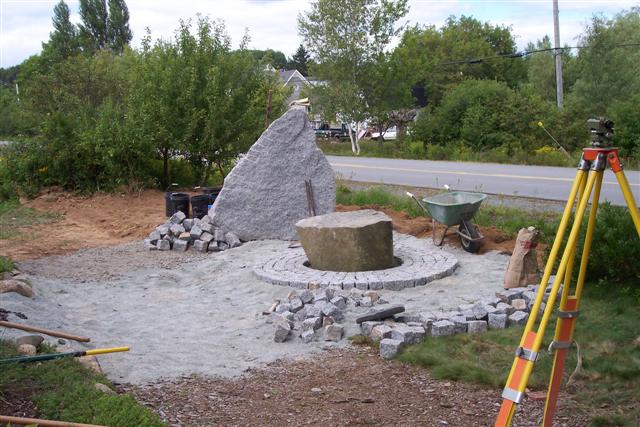 Matthias Lange at work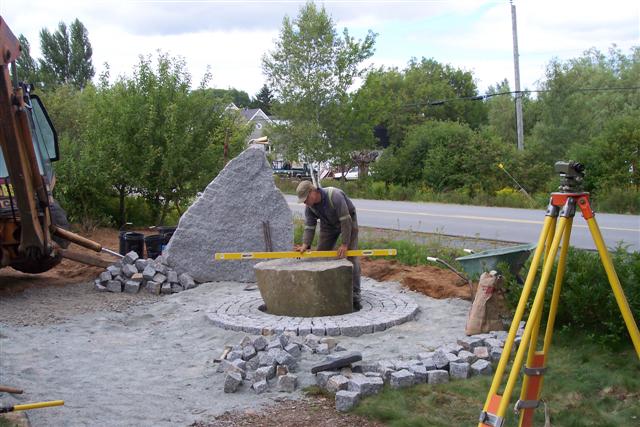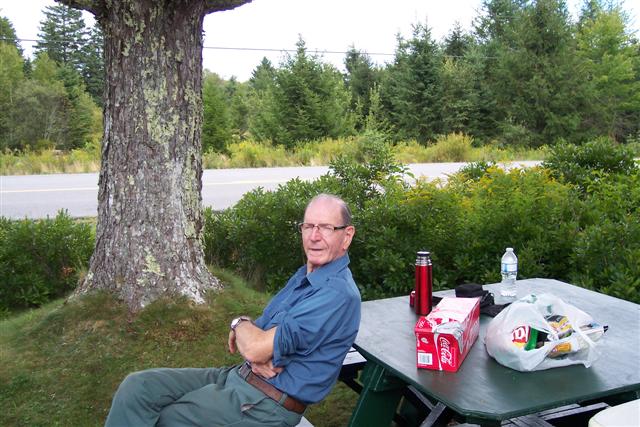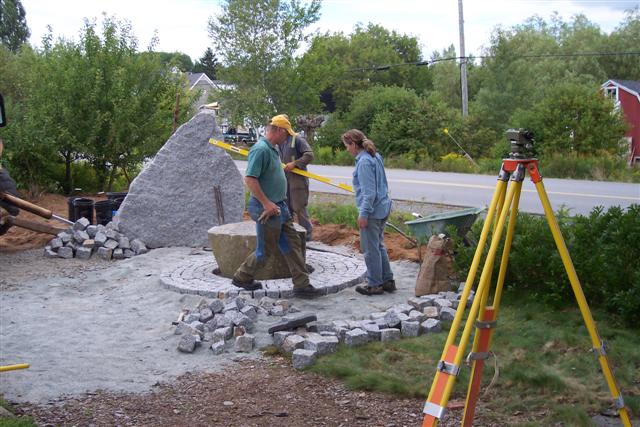 Hartley Frank observing the work being done
Ready for stage two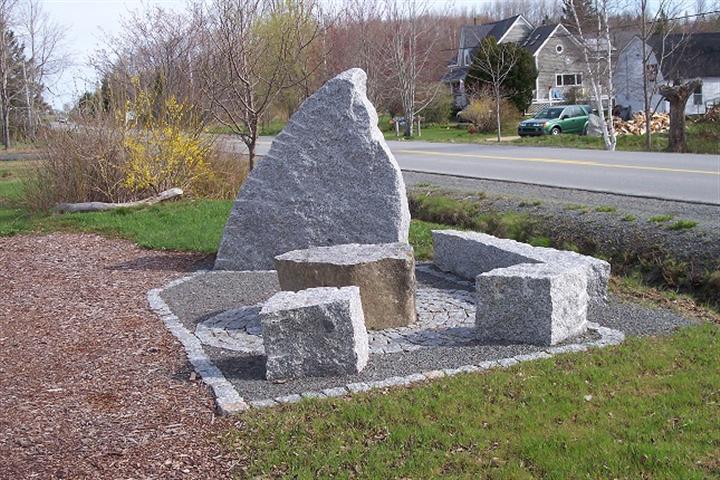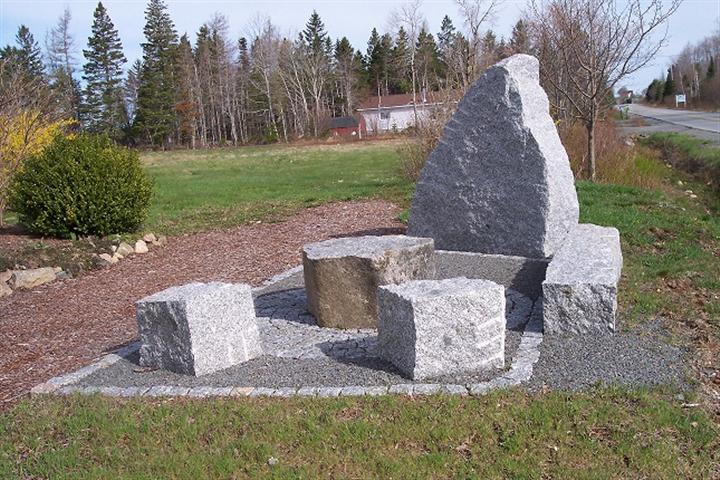 To see the next stage, please click here.