MERLE KAULBACK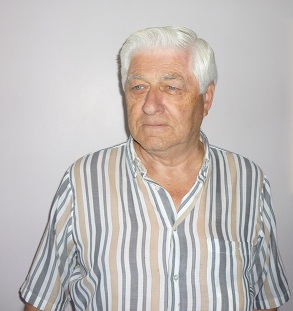 Merle Kaulback was born in New Cornwall, NS on April 15, 1935 to Willis & Ruth (Nauss) Kaulback, Maplewood. They had one other child, Curtis, who died in 1973.
One of Merle's memories was, as children, he & Curtis were riding on the back of a pick up truck, heading to Berwick from Rockland, when the back tire flew off & rolled past them into a swamp.
Merle married Nancy, daughter of Howard & Audrey Ernst, Blockhouse on July 16, 1954 in the United Church in Mahone Bay. They love to travel & like Country & Bluegrass Music. Merle has a great sense of humor & shows love to & takes pride in his family. They have three children, Debbie married to David Dole, Jeff married to Marilyn Mosher & Lisa married to Stephen Brown. Merle & Nancy also enjoy six grandchildren, Erika & Michael Dole, Justin & Sarah Kaulback & Allan & Kimberley Brown.
Merle spent five years working in Goose Bay, Labrador. He also worked for Sears in Halifax & Bridgewater, at Paceship Yachts & Hawboldt Industries, Chester until he retired in 1991. He was a Councillor for the Municipality of the District of Lunenburg from 1991 to 2000. He was a volunteer Fireman for twenty five years & during that time was Chief on two occasions.
His interest in wood carving began while he was still working. His boss, Mr. Hawboldt, made wonderful pictures using wood & was kind enough to teach Merle the craft. Fifty beautiful pieces were created by Merle. The Museum is pleased that he has donated this picture for our collection. It is carved from a Norman Rockwell Painting. His creativity extends to rug hooking as well. Although he loves to work with wood, he finds this hobby very hard on his hands & sadly has had to give up pursuing this interest.